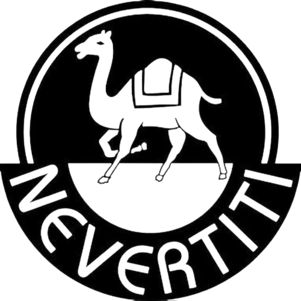 Vallorbe Saw Blades Grade 2/0, Bundle Of 12
Vallorbe jewellers saw blades are high quality, Swiss made saw blades. They have straight, uniform sharp teeth, and retain their flexibility.Vallorbe saw blades are made from the highest quality steel, making them less likely to break whilst working.Vallorbe Saw blades are sold in bundles of 12 (one dozen). Blade thickness 0.26mm. Blade width: 0.52mm. Blade Length: 130mm. Teeth per cm: 22. Drill size for piercing: 0.55mm.
Recommended for cutting metal: 0.6mm to 0.8mm thick. Helpful Hints for Saw Blades and Sawing: Check the tension of the saw blade before sawing, a loose blade will break easily and will not cut properly. Choose a saw blade fine enough to have at least two teeth within the thickness of the metal you are cutting. Use a finer blade when cutting curves than when cutting a straight line. Hold the saw frame in as vertical a position as possible and when sawing use long and even strokes. When sawing a circle or curve turn the metal to the saw instead of trying to saw around the material. Hold the saw frame lightly, the motion should come from the elbow not the wrist.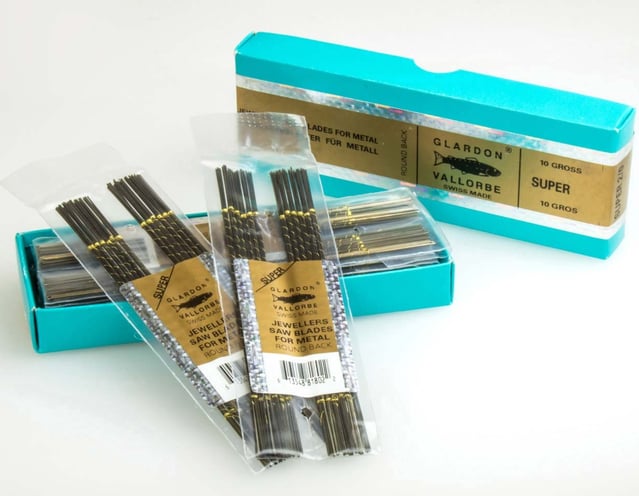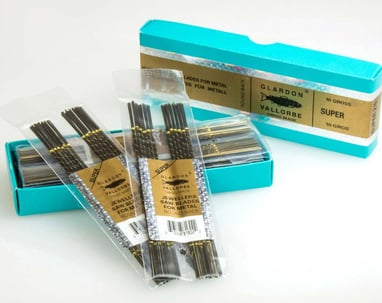 Vallorbe needle files 160mm/6" Needle File, Cut 2, Set Of 6
Designed, developed and manufactured in Switzerland, these high-quality Vallorbe files undergo rigorous checks to ensure they stand the test of time.
Made from high carbon steel and suitable for use on all metals, they deliver a superior performance time and again.
This set of 6 Vallorbe needle files includes a selection of the essential profiles for filing various surfaces;
1 x Pillar, 5.4mm x 1.2mm (976 020)
1 x Half round, 5.6mm x 1.7mm (976 080)
1 x Three square, 3.8mm (976 140)
1 x Square, 2.4mm (976 200)
1 x Round, 2.9mm (976 230)
1 x Barrette with safety back, 5.1mm x 1.8mm (976 050)
Although it is not necessary to use a handle with needle files, specific needle file handles are available 999 493. These files have a medium cut 2 finish.
The coarser the file, the more metal is removed. Files are graded as below;
Cut 00 - Very coarse
Cut 0 - Coarse
Cut 1 - Coarse/Medium
Cut 2 - Medium
Cut 3 - Medium/Fine
Cut 4 – Fine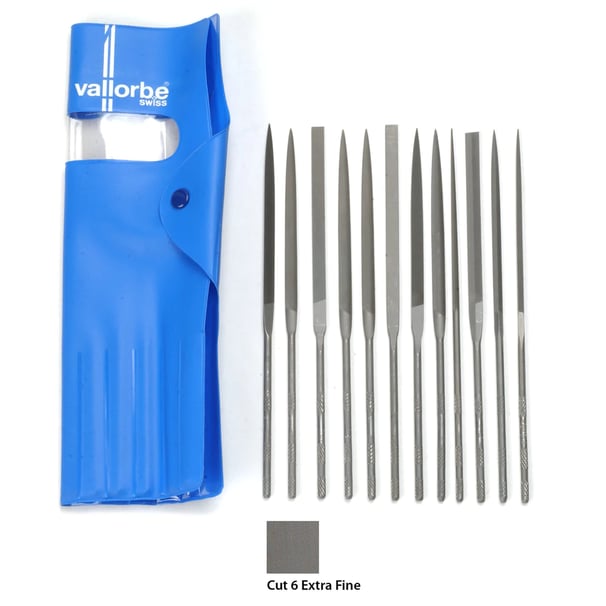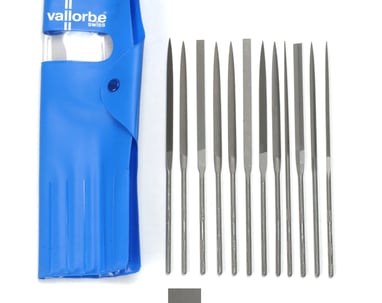 Vallorbe grever Used primarily for setting and engraving, Glardon ® gravers are essential tools for revealing the grain and extruding material.
Our gravers are available in three materials : tool steel (WS), special high-speed steel (HSS) and Tungsten Carbide.
The watchmakers' gravers are available in WS and HSS.
The unrivalled flexibility of use and regularity of the profile of our gravers explain why they have been workshop staples for over a century.
Available in a wide range of thicknesses and shapes, you'll always find the right Glardon ® graver.
Discover our range of gravers in this extract from our catalog.