Prestige ORO™ is a ultra-premium gypsum bonded investment developed and perfected for the casting of gold up to 22K. To archieve the smoothest casting surface possible, ORO™ incorporates specially graded refractory ingredients along with specialized control chemicals to make it the most user-friendly investments on the market today.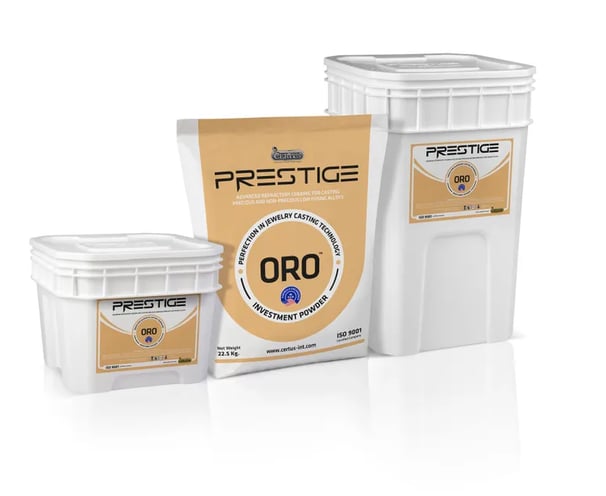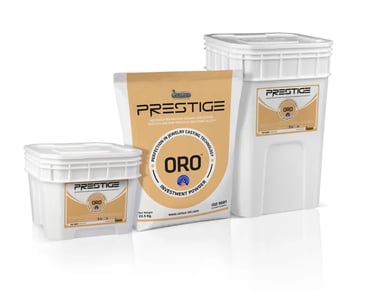 Prestige OPTIMA™ is a significant breakthrough by Certus to develop a new generation, gypsum bonded investment that consistently provides superior, ultra smooth casting surfaces for a variety of today's pattern materials including.Independent tests performed by some of the world's best known casting companies,
Prestige "OPTIMA" has proven to be a truly superior investment for casting gold.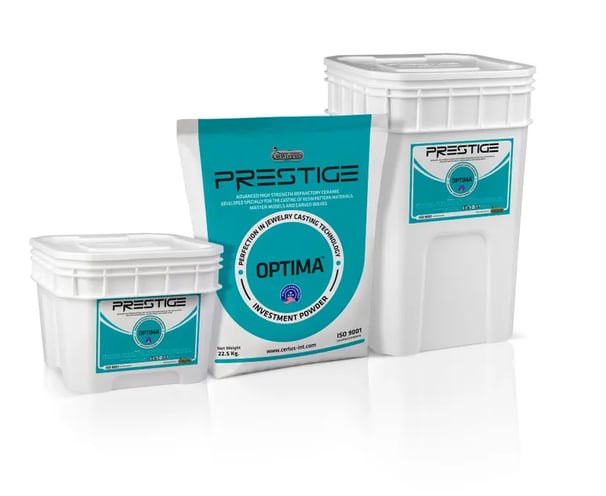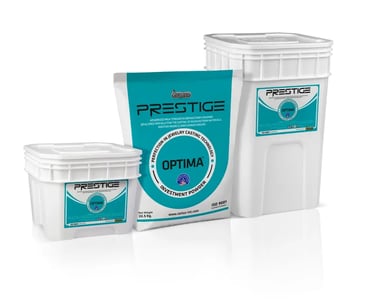 Prestige UNICAST is a premium quality gypsum bonded investment in the prestige line of investments designed for users that prefer one investment for multiple casting applications. Prestige UNICAST is a perfect choice for casting gold up to 18k and superior for producing the most complex designs in sterling and fine silver.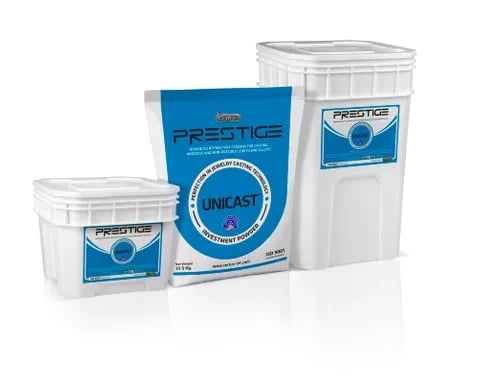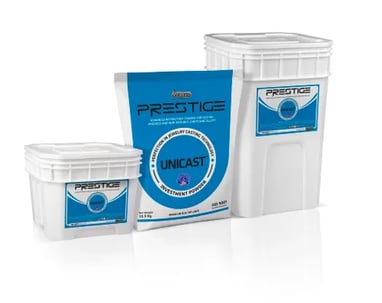 Prestige SPARKLE™ is a special application, gypsum bonded investment developed by Certus for casting 'Stone in Place' (wax setting). Pre-blended with special, technical grade anti-oxidizing ingredients, SPARKLE™ forms a reliable, protective barrier (heat shield) that protects diamonds, semi-precious stones and cubic zirconia from clouding, or burning during the burnout and casting process. Engineered with environmentally friendly control chemicals...